Our clients' well-being is what drives our commitment to them, no matter where they go. That being said, Harbour Trust currently serves Clients in 38/50 States. They know that regardless of where clients live, we stay committed to their financial continuity.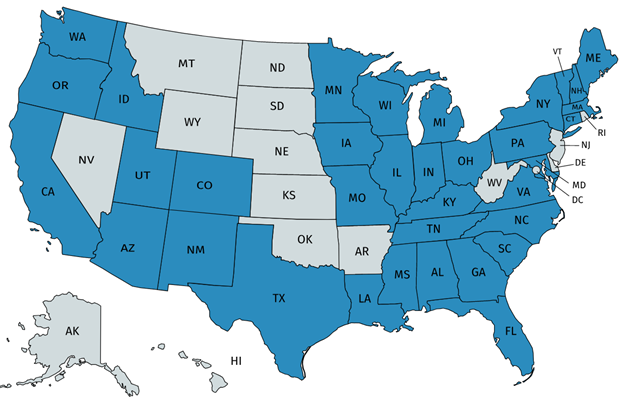 John D. - Arizona
We are at Harbour Trust because of Mike Hackett and the special management he gives our money. Right now, it looks like we will be with him for a long time.
Tom & Sharon K. - Indiana
We really appreciate the service and advice we have experienced with Harbour Trust. They have done a wonderful job helping us manage our investments and keeping us informed of changes that affect our financial future. We would recommend Harbour Trust to anyone looking for personal and professional investment management and trust services.
Mike & Loretta S. - Indiana
Harbour Trust's handling of Michelle's trust has been very good and we hope to keep your expertise for many more years. You folks are very courteous, attentive, and responsive to Michelle's needs and have been very professional in every way. If an occasion should ever arise, we will not hesitate to recommend you as a top-notch investment management and wealth management firm. We have found you to be proactive, knowledgeable, and diligent in our dealings with you. Keep up the good work as we know you have in the past and will in the future.
Betsy S. - Florida
I have been a client of Harbour Trust since they were formed. I've learned to trust and appreciate them completely. They have helped me in numerous ways. My aunt developed Alzheimer's disease and they helped me set up a trust to manage her affairs, including paying her bills, taxes, etc. They also helped enroll her in Medicaid and handle her estate when she died. They have helped me handle matters with my husband's and my mother's deaths. I really don't know how I would manage without them. I really consider them as close friends and family.